When you present at a meeting to pitch a strategy, ask for funds, or sell a solution-you want people to buy in and be convinced. To do this it is important that we understand what matters most to them and use our presentation medium as well as message together with the strength of bold point of view and an easy call-to-action. We'll work closely with you on creating slides that allow us to tell your visual story so they can get behind your ideas!
What is presentations design?
Presentations design is the process of designing a presentation. Presentation design deals with how you will present your information to your audience, what type of slides or other visual aids are used in the presentation, and more importantly who actually deliver it?
Presentations Design can be broken down into three areas: content development including research on both yourself and others; slide layout using graphics software like Photoshop for decoration as well as adding charts graphs diagrams textboxes etc.; delivery which covers everything from posture vocal variety pace building suspenseful pauses eye contact hand gestures etc.
Presentations design is the process of designing slides to present a message. Presentation designs are strategically designed with images and shapes that help communicate information more effectively than words alone can do. A presentation designer will take into account such things as color, size, typeface, layout, and embellishments in order to create an effective visual representation for their audience's needs
What are the benefits of presentation design services?
Impression
Communicate
Competition
Trademark
The importance of presentation design ideas
One of the most important aspects of presenting an idea is how it looks. Presentation design ideas can be crucial for making your presentation memorable and worth remembering. Whether you're giving a speech, pitching to investors, or just sending out emails about new products, there are some simple ways that make things look more professional online like adding captions underneath images as well as using fonts with customized colors in PowerPoint presentations.
Presentation design ideas are a necessity for anyone who is in the business of public speaking. Effective planning and perfect execution will create an amazing brand, making any speaker's presentation awesome to watch!
All you need to know about PowerPoint presentations design
To create a PowerPoint presentation that is engaging, creative, and interesting to your audience there are some key elements you need. You want to have an intriguing title on the slide with graphics or pictures relating back in some way. A good introduction at the beginning of each section will make it more exciting for people who might not be paying attention otherwise because they haven't been given anything yet!
Make sure information is displayed clearly so everyone can see – whether from far away or up close – what's going on. And last but certainly not least any presenter wants their speech punctuated by laughter which has proven time and again as one of our most powerful tools when trying to get buy-in too!
Presentation design agency pricing and services
Presentation design agency pricing and services. Presentations are a vital part of the marketing strategy for any business. A well-designed presentation can be your company's best salesperson, convincing buyers to make an immediate purchase or giving potential clients all they need to decide on whether you're worth their time in person later down the line. If it seems like presentations could use some help getting attention these days, don't worry we have plenty of ideas that will keep them interesting!
If you want more information about our prices and how we work with businesses big or small from start-up entrepreneurs through national brands please feel free to contact Branding Rabbit.
DISCUSSION & BRIEFING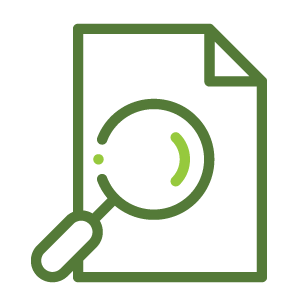 STRATEGY RESEARCH
DESIGN AND CREATIVITY
LAUNCHING & REVIEW
The benefits of outsourcing your presentation design
The benefits of outsourcing your presentation design can be summed up in one word – "thrifty." Think about it: you're not tied to a specific designer, so if their style or technique doesn't suit the project, then they are easily replaced. You also don't have any financial investment into that designer's work because there is no time spent on designing and producing for you when an outside service takes care of everything.
It may seem like this means less creative control over what appears before audiences but with such low cost comes great opportunity! The best way to see how good something looks is by comparing two different versions side-by-side; now imagine having ten designers at your disposal instead of just one!
How to design a presentation on PowerPoint
A PowerPoint presentation can be a daunting task. There are many things to consider and it may seem like there is too much information for you to cover in the allotted time frame, but with proper organization and preparation, this should not pose any challenging obstacles on your journey of storytelling through slides.
We recommend that if you know what type or style of slide deck will work best based upon the topic at hand, proceed accordingly; otherwise, we advise starting from scratch! No need for templates here as they have been done before by everyone else who has ever created one…
What is a brand and what are the advantages of having one?
A brand is a set of characteristics - or an identity - that is easily recognisable and which enhances the reputation of your products or services.
A brand should embody the unique selling points of your product or service. An accountant could place a figure on some of the goodwill you have built up on your brand values.
Why do we need to develop a brand?
A strong brand helps to sell your message and benefits for you. As long as any new products and services you introduce are up to the standard of your existing offerings, it becomes a great deal easier to launch new branded lines. The brand is your ambassador and advocate, attracting customers and reassuring them. At the same time, it will help to bring in a flow of new customers.
How long does it take to build a brand?
It will probably take you years to build up a widely-recognized brand - the sooner you start the better. Here are the first steps you need to take:
Try to think of a memorable and meaningful trade name that sums up what you do, making sure it does not conflict with any existing names in your field.
List the brand attributes you want to convey.
Commission an appropriate logo. When you have the right design, make sure it appears everywhere.
Develop a corporate image and color scheme that can be used on your website, on stationery, vans, signs, staff clothing and adverts.
Ensure that all your products and services are reliable, compatible and of a good standard. A single weak link will drag down the value of the brand.
Do I need a logo to build a brand?
A separate logo, as a distinct way of writing your company or product name, is not an essential requirement for a brand. Many well-known and profitable brands exist without logos. Often they rely on their name to create the necessary impact rather than a graphic. However, the look of a brand name demands as much care and attention as a logo. It's worth using a designer to create a properly-conceived brand name identity, rather than just picking an attractive font.
How can I develop a brand on a small budget?
Deciding on your values or what makes you special need not cost anything. However, communicating your brand message and style will inevitably require a budget commitment. The key areas you could budget for are:
The development of a strapline or mission statement that succinctly conveys your message.
Design needs, such as a website, a logo, business stationery and product packaging.
Advertising and promotional materials that convey and support the brand promise.
Staff training to make sure your employees understand your brand values and business goals.
How much is my brand worth?
The only time a financial value is put on intangible assets is when a business is either bought or sold. A company's major asset may not be its premises or equipment, but its customer list and the quality of the relationships it has with those customers. Moreover, the brand is at the heart of reputation - attracting new customers and retaining existing ones.
Brand valuation is a major issue; successful brands are important company assets. Investing in a brand, to improve its image or positioning, may often yield better results than investing in other ways, like buying new equipment.