Corporate videos that speak for your corporation And make people talk about you.
Minutes of Video Delivered
We will revert within 48 working hours.
AS AUTHENTIC AS THE BRAND WE BUILD
An outstanding Corporate explainer video can invite tons of your target audience to come and connect with your business. Our Company has the capability of striking a chord with consumers instantly. We create not just stunning Explainer videos, but they are equally communicative, and this has contributed towards our growing client base.
Original Artwork
We create 100% original hand-made graphics and other inputs used in our Explainer video.
Best Sound Quality
Voice is the soul of any video. we provide best quality voice over from Professional voice over artists (Male/Female) from all over the world.
Professional Script Writing
Content plays a vital role in videos, we assure that you got a marvelous script that explains what you want to tell your viewers.
Turnaround time
You can ask for "EXPRESS DELIVERY" in case of a hurry. The explainer video will be delivered within 7-10 days.
Best Price
We want that low budget startups also enjoy the privilege of professional digital advertising that's why we start from a low budget.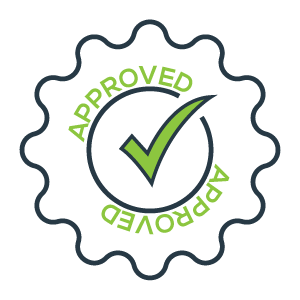 Unlimited revisions*
Client satisfaction is our priority, that's why we provide unlimited corrections until you are satisfied.
Some Sample
Corporate explainer Videos
We create high-quality videos for startups, small businesses, and big brands.
PORTFOLIO
PREMIUM EXPLAINER VIDEO
GOLD EXPLAINER VIDEO
STARTUP EXPLAINER VIDEO
PORTFOLIO
PREMIUM EXPLAINER VIDEO
GOLD EXPLAINER VIDEO
STARTUP EXPLAINER VIDEO
"Creativity is a crushing chore and a glorious mystery. The work wants to be made, and it wants to be made through you."
Elizabeth Gilbert
International companies that love
BRANDING RABBIT
Indian companies that love
BRANDING RABBIT
We are also doing these videos styles
2D Motion Graphics Video, Mobile App Demo Video, 3D Product Animation, Animated Video Production, 3D Architectural & Visualization, Corporate Video Production, live action explainer video, Infographics explainer video, Training video.
What is a corporate Explainer video?
A corporate video is the one that tells a specific group of people about your brand, products, or services. The main motive of a corporate video is to make people aware of your business services. Corporate video can be distinguished from an Explainer video on the basis of the size of the target audience. The explainer video has a broader audience than a corporate video.
Corporate videos have different types of sub-categories that help a business in many ways internally and externally both, like training videos, a product demo video, a sales video, advertising video, live stream video, launch video, and corporate lifestyle video. Each one has its own advantage as training videos are used to train their own employees and a product demo video is used to attract more buyers. You can use it in different manners as per the requirement and vision of your organization.
Is It Matter To Have A Corporate Video?
Yes, It's Matter! A corporate video is a one-time investment that gives you returns for a lifetime. Every big company has a big number of corporate videos to show on their portfolio and that number is increasing day by day, Because they know the trend of the market and following the right marketing strategy.
Corporate videos work for startups also because videos help them to reach the audience that boosts their presence in the market along with that help them to have more conversions. Videos can spread your idea like the fire in the forest. Use the best platforms to share your video and allow people to talk about your business.
The biggest advantage of the video is that people can see all, what you have for them, and can increase the possibilities of the conversions without going door to door and tell people about your services. This is the most efficient way to advertise and market online.
How To Do Optimum Utilisation Of Explainer Videos?
Do you need to tell in a video that what is the problem faced by the people? And what you can do or what you have for them that help out these people in getting rid of their problem. A good Explainer video must specify the problem and its solution in the form of your product or service.
Now, this video must reach your potential customers, who need this. This can be achieved with the help of Digital Marketing. You need to reach your viewers with the help of social media platforms like Facebook, Linkedin, Instagram, and many more. Paid campaigns will increase your conversion rate.
Animated Explainer videos are great to explain your product or service to the viewers. You can easily explain the toughest part of your business to your audience with ease. Custom Explainer Videos help you to increase awareness of your product or service and engage people in your business.
Why You Need A Corporate Video?
Because corporate video is the perfect online marketing tool. At this time the whole world is going towards digitalisation. Everyone is having a medium to connect with internet in the form of smartphone, laptop and desktop. Seven out 10 people looked for any information online with the help of videos. If you are not available online with your products, you will lack behind.
When everyone is busy looking at their screens at that time what's the best method to reach them? Video can convey your message in an easy manner to a maximum of people in a few seconds only. This is the fastest and reliable form of media to invest.