Branding Rabbit is India based explainer video company made up of a small in-house team of editors, video makers, writers, and videographers. Each of us brings a unique set of skills to the mix and provides our clients with a breadth of experience and expertise.
Empowering brands with creative
explainer video company
The new wave of advertising sews stories to cater to carefully thought strategies, to the right section of the target audience, in the most effective way. The most impactful approaches of advertising now include explainer animation videos. Explainer videos are a vast array of advertising opportunities in terms of effective communication of a proposition or endorsement of products or services by an organization. Using varied techniques like infographics, typography graphics, and other 2D renders based on a carefully layered script, aided by a strong VO that effectively communicates the purpose of the video, with a sound design that captivates attention. Our state-of-the-art animation studio produces high-quality explainer videos for different industries for purposes of endorsing products and services, marketing, how-to videos, benefit videos, demo videos, FAQ videos, etc. Basing the graphics style and sound design without lingering away from the script, which effectively reflects the core purpose of the film, the explainer videos we create would cater to the right target audience, evoking curiosity and attention.
Our reputation lies in delivering the films at staggeringly short deadlines without any loss of quality. Following an organized and interactive approach, we provide a detailed docket of what we intend to create, acquire feedback and inputs from clients at each stage to avoid any miscommunication before reaching the final deliverables. Accentuating the core values of the brand or organization, the explainer videos we create for you would cater to your requirements at the right notes.
what is an explainer video?
An explainer video, in short, explains things. It does so by putting a particular concept into context and explaining the various intricacies of that idea or product to you from start to finish with graphics for visual appeal. These videos are meant as introductions to concepts- whether they're complex or not – as well as marketing tools for businesses who want their audience members informed about new ideas without them having any investment yet on what's being sold.
Explainer videos are a form of video that uses animation to simplify an idea or concept. They're often used in the start-up world as marketing tools and they explain what your product is, how it works, and why people should buy it.
Explanation: Explainer Videos are short animated clips explaining something complex with simplicity using graphics like charts for example.
WHY explainer video services are
Important for your Brand?
Impression
Communicate
Competition
Trademark
Whiteboard explainer Video
Whiteboard Explainer Video, just like its name implies, explains the intended message in a visual and engaging way. This becomes especially useful when trying to demonstrate complicated concepts that are difficult for viewers to grasp with traditional methods of communication.
Whiteboard videos give viewers the opportunity to learn about a subject quickly and easily. They can be used for teaching or as an introduction to new concepts, products, features, etc. I tried my hand at making one recently that explains how two time zones work together in order to make sure we have accurate times everywhere on Earth!
Explainer videos are a short video that does the work of explaining information or concepts to viewers. Some explainer videos show animated graphics, while others use real people in front of a green screen with white text on top. These two formats have advantages and disadvantages as each can be appropriate for different things- animating an idea gives it more life, but using live actors is better when you want your audience to feel empathy for them since they're "real." You should think about what works best based on what kind of message you want to send out!
promotional video production
It is important for a company to know how best to advertise its product. Promotional video production can help them do that, as it gets the message across in an engaging way and will be seen by more potential customers than just relying on people hearing about or seeing your advertisement once.
Promotional video production is a great way to promote your business or product. With the right videographer, you can capture subtle nuances of what makes it so special and tell its story in high definition!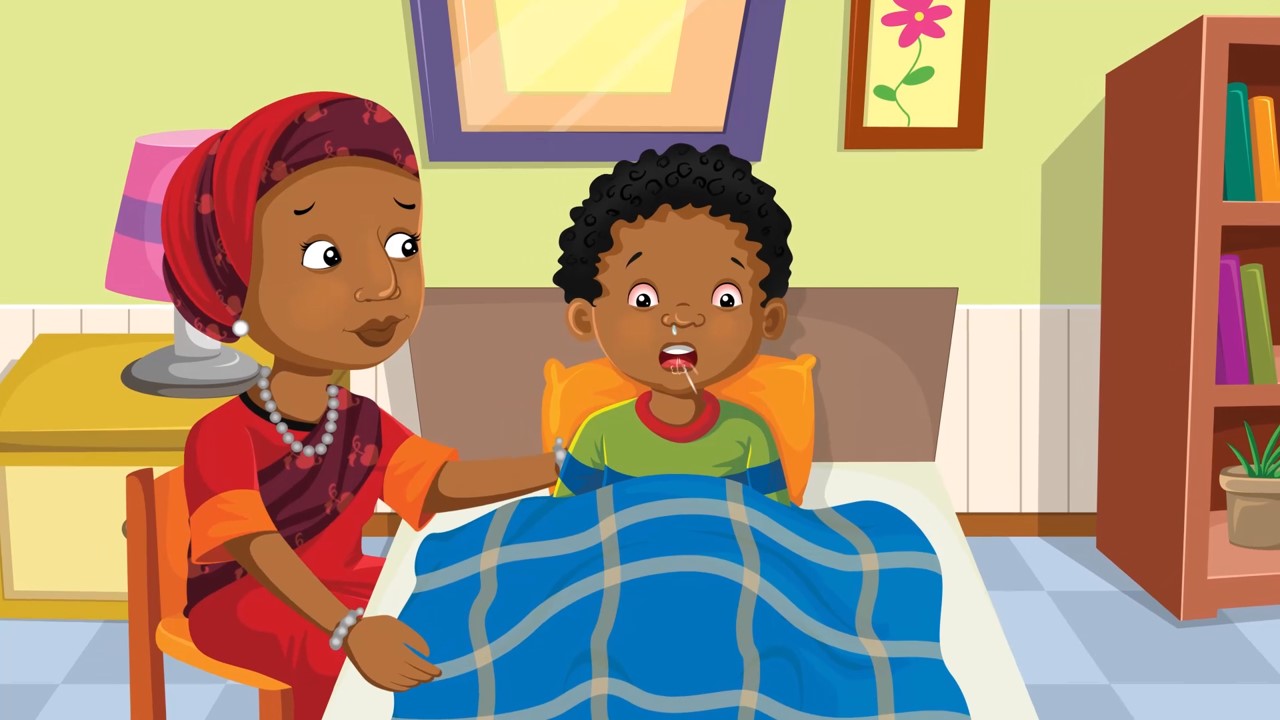 2D Animation videos are a powerful, engaging way to get your message across in an interesting and creative manner. With 2d animation video production services from Video Media Services, you'll be able to create high-quality animations with the perfect balance of information and engagement that will give your business the edge it needs over its competitors.
2D Animation is more than just about making visuals pleasing; like any other type of media, there's a text messaging involved too! We take care not only on how appealing our product looks but also make sure we have effective copywriting so that when viewers watch they won't need subtitles or closed captions they can understand what's being communicated even if English isn't their first language
Motion graphics are a great way to create videos that grab the audience's attention. They can be used for videos of presentations, tutorials on software programs, and other types of educational content. With motion graphics, you have complete control over how your video looks which is perfect when it comes to getting creative with design elements like colors, fonts, or logo styles.
Motion Graphics also makes it possible for people without much technical knowledge in production techniques to easily produce quality footage because they were designed by experts who understand what would appeal best to an average viewer!
Infographics are a visual representation of data and statistics. They are often used in videos to simplify the information for viewers, providing them with an easy-to-follow timeline or overview that allows all aspects of a story to be covered quickly.
An Infographic video is one way companies can use infographics as they have grown more popular over recent years because it's economical and efficient: It helps you get your point across without having to tell everything yourself while reducing time spent on production by offering graphics instead of live-action footage, which reduces costs even further.
These videos increase the understanding of our product. Our creative thinking elicits an emotional connection with viewers that will make them want to buy it. These will present and explain the features which are more engaging than a typical commercial advertisement would be after only having seen it once or twice before they forget about it for good, but these educational marketing tools have long-term effects on sales as people remember what your company has to offer overtime by seeing those same commercials when they're looking up new products in general online!
elearning video production
eLearning video production can help to make learning easier and more enjoyable with animated videos. We'll create a well-written script that keeps your attention, stunning graphics to engage you visually, voiceovers for an immersive experience all while maximizing the educational value of our content. These high-quality animations pack depth in clarity – use them at work or school!
eLearning video production is great for teaching unfamiliar topics because it's an engaging and clear way of presenting information which makes understanding much easier than reading through a long manual any day! Our team will develop these packs so they're complete with striking graphics along with excellent writing scripts.
animated advertisement video
These highly attractive videos emotionally bond with the audience. We convert your business and product story into animated video ads to set off and engage your audience. Ultimately it proves to be instrumental in conversions. People will pay attention to the videos that we create.
These work as a crucial marketing and sales tool. These blend informative content and visual graphics to make it easy for the viewers to relate to your brand. We will reinforce, standardize the information creating a balance between the displayed text and page graphics. It is possible to create specific, concrete business images.
From creative productions to social media videos, we can help bring your vision to life. We strive to understand you and your business first and make the effort to communicate with you – openly and honestly, for the best possible collaborative outcome. As an experienced and professional video maker, we know how to make our clients happy!
With corporate video, you'll be able to establish trust and build relationships more quickly and deeply. The benefits of video for your organization are far-reaching. Your corporate video can be used to boost the results of all your other marketing channels, from email and website to in-person events, social media, and trade shows.
explainer video production process
An explainer video is a short, animated, or live-action explanatory commercial. It's typically two to three minutes in length and can be used for marketing purposes on the company website, YouTube channel page, social media channels like Facebook Ads or Instagram Stories ads as well as banners at an event that people are attending.
An explanation of how we produce our videos starts with coming up with all ideas related to what you want your target audience should know about your product/ service before they even sign up – this being called "the script." We then select one idea per scene from 10 possible scenes which have been created by either team members who specialize in storyboarding OR sketches each frame by hand using a pencil.
How much do explainer videos cost?
One of the best ways to introduce a new business or product is with an explainer video. But creating one can be pricey! That's why we offer two packages in order for you to find your perfect fit: Standard and Unlimited. The standard package comes at $1,000 but includes 3 rounds of revisions (revisions made before final delivery). You have no limit on edits when choosing our unlimited option so it gives more flexibility than ever. We also include 2 versions--a widescreen version that will play across all devices as well as a vertical format which is designed specifically for mobile phones viewing a needs-free app included!
How much does an animated explainer video cost?
What is the price of an explainer video?
The cost for our videos depends on the complexity, type, and duration of the video. To give you a rough idea, these are the average prices:
The cost for whiteboard, 2D animated explainer video, and live-action video for 60 seconds is different. To get more detailed pricing -
What are the services included in the cost for an explainer video?
The creative process of video production is made up of many different steps. Scripting, storyboarding, illustration, animation, and voiceover are all part of the service we offer at our company. We also provide background music to accompany your videos as well!
All these elements come together in post-production for a complete package that will wow any audience with its creativity and beauty.
Is the pricing on a per second basis?
Yes, the duration of an explainer video should be as short as possible so that it can grab and hold viewers' attention. The ideal length would be 60 to 90 seconds unless a longer time is necessary in order for you or your company's message to get across effectively.
How much do we charge for a video if you provide us with the script?
We have experience in creating explainer videos that resonate with viewers. Our Creative Director will go through the script you would be sharing with us and gauge if it can work for an animated video or not, and we'll get back to you asap about how much our services cost depending on what type of project this is going to be.
What are the terms of payment?
We are happy to offer an advance payment of 50% upfront, and the remaining after you receive your order. If this is not a good option for your company or project's needs, please contact our Account Managers team who can help out with customizing payments that work best for everyone involved in the process.
If you have a series of videos that all require the same set of assets, then we can offer lower rates because it will be easier for us to provide.
Similarly if your project is longer in duration and thus requires more work from our end, there may be discounts available too!
What tools do we use to create these explainer videos?
We are the type of designers that can make illustrations, animations, and edits.
We have all the software you need for any project: Adobe Illustrator to create illustration designs;
After Effects with motion graphics and animation capabilities;
Premiere Pro is our video editing suite so we're always up-to-date on new techniques in post-production like green screen keying or image stabilization.
So if you want anything from a simple flyer design to an animated music video, let's talk!
What are the different types of video services that we provide?
There are four main types of videos: whiteboard, 2D animated, 3D animated, and live-action.
Whiteboard video is made up of a person drawing on a board to illustrate their point.
A character-based animation can be either an object or human being that moves around the screen in order to convey its message like any other type of cartoon might do so while motion graphics show different objects moving about illustrating what's happening with no dialogue needed at all!
Stop motion animations could also be considered as one kind among these varieties and they work because you take pictures from various angles over time then string them together into a film where things appear gradually using some props or action figures which move slowly by hand for example.
An explainer video or a promotional video is a short movie that explains what your company does, competes with other companies in the industry. When getting down to business and developing an explainer video for your company, there are some common steps that you may want to follow as an essential part of one's campaign and promotion
Concept design: When creating an explainer video, designers are crucial in determining how things should look and feel. Most explainer videos included voiceovers along with illustrations and animation about the screen on which they were making the movie. For a more complete explanation about this step of marketing products through motion graphics, check out brandingrabbit.com, In addition to being visually appealing, these videos should portray the business process and workflow, which is also a part of concept design.
Scriptwriting: Another essential element in making explainer video more presentable. Most explainer video companies will have writers write out the script for their clients' product explainer movies. It could be much more fun than you think!
 Storyboard: Storyboard is a display of images that are usually drawn or written on boards so as to help you illustrate your ideas or plans regarding something. These 'boards' serve as a guide when creating an explainer video for your company, like a map and a guide.
Development: it is the process of video production, which involves filming or recording a subject and its components using different equipment like cameras, microphones, and lights. Of course, this step could be quite difficult because many explainer videos are created with animation in mind, so that might be one of the main reasons why the development process is considered pretty time-consuming. However, you can also check out some companies online that offer promotion video services for free if you're looking to create an explainer video without spending much money.
Post-production: Final touches on your movie before releasing it to the public such as adding background music and special effects. As you can see, there is so much that goes into explainer video making, which makes it more essential to find a reliable explainer video company or firm when creating an explainer video for your company.